Certified and Notarized
translations in Warsaw
Szymon Krzyszczuk's notary office is able to prepare cerified translations of documents from and to English. The principles governing the way in which authenticated translation shall be made are set forth in the Act on Sworn Translators. In Poland Certified translation, i.e. authenticated translation, may be certified for consistency with original or with a copy. Such official translation is made for courts, public prosecutors, authorities, but also for corporate authorities and for contractors, school authorities, higher school authorities, etc.

Pricing:
One translated page: 34 zł net.
One hour of sworn translation: 250 zł. Please call us for details at +48790-729-519 or send email to biuro@LegalEnglishCentre.pl

We specialise in the translation of legal and notarial documentation, contracts, and other official documents for example:

a commission or a notarial act;
a birth certificate;
a marriage certificate;
a death certificate;
a divorce certificate;
a passport or an other person's identity document;
a diploma;
a secondary school certificate;
a certificate from a bank;
a decision, a judgment, an order or a judgment of the court;
a purchase and sale agreement of companies;
a work record;
a driving license;

If you need any of these services or wish to translate other types of text such as corporate literature (brochures, leaflets, websites), articles, essays and similar, contact me now. If you are involved in a project or plan to set up a business in Poland and need to communicate with the Polish partners on a regular basis, you have found the right person for the job.
Documents certified by a sworn translator are required for official and legal purposes.

Different countries have own rules what certified translator and translation is. You may read this article to find out about certified translations in USA.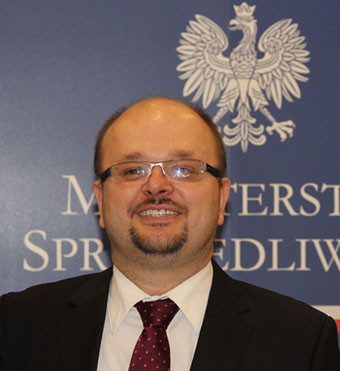 Here are main characteristics of certifierd translation in Poland:
Certified translations (sworn translations) are regulated by the Act on the Profession of Sworn Translators. They are usually necessary usually when we want to submit foreign documents to Polish authorities.
Certified translation is nothing but the description of a document; therefore it must also contain the description of seals, security features, type of paper, letterheads, translator's notes, if any, endorsements found by a translator to be necessary and information on whether original or copy was presented for translation – all such endorsements and descriptions shall be included into the number of signs counted to determine the basis for due fee.

The output page of text translated as certified translation (the basis for computation of due fee) shall be made of 1125 signs, including spaces, any page started shall be counted as a full page.

Fees must be computed at official rates when a job is ordered by state officials taking account of extra charges for anything that deviates from standard in technical sense (small letters, text handwritten, tables, etc.). When a job is ordered by a client, under market conditions, fee shall be charged at contractual prices. Any additional copy means extra petty charge (additional copy having the status of original translation). Any translation made as urgent (on the same day or on the following day – 24 hours for small size documents and over 8 pages of translated text per day for huge projects) is subjected to extra charge.

Every single translation job is assigned its unique repertory number that shall be entered into the clause on the last page of translation output ("authentication clause"). Official round seal and stamp of a translator must be affixed on translation output together with authentication clause. Round seal is affixed on each page of translated text. The text shall be secured against any additions, endorsements or inclusions, etc. (exactly the same as in a case of notaries).
Assistance of a sworn interpreter/translator is also required for certain legal acts, transactions and company meetings involving foreign parties.
Quality and confidentiality are prime issues for us. We care about the correctness of translations made by us in terms of content, grammar, syntax and punctuation. All our orders are subject to verification and correction. All texts, documents and data of our clients are treated by our staff as confidential. People working with our office are obliged with appropriate agreements to maintain the confidentiality of contents of documents and customer data.